This is a reminder that tomorrow and Thursday students will be taking the state end of year assessment for English Language Arts. Please remind your Middle School and High Schools students to bring their iPad fully charged. In addition no cell phones, earbuds or electronic watches are permitted in the testing rooms. These items should be left in lockers or given to the school office for safe keeping. Students are encouraged to get a good night's sleep, eat a good breakfast, be on time and do their best. Thank you for your support in this effort. We will see you tomorrow.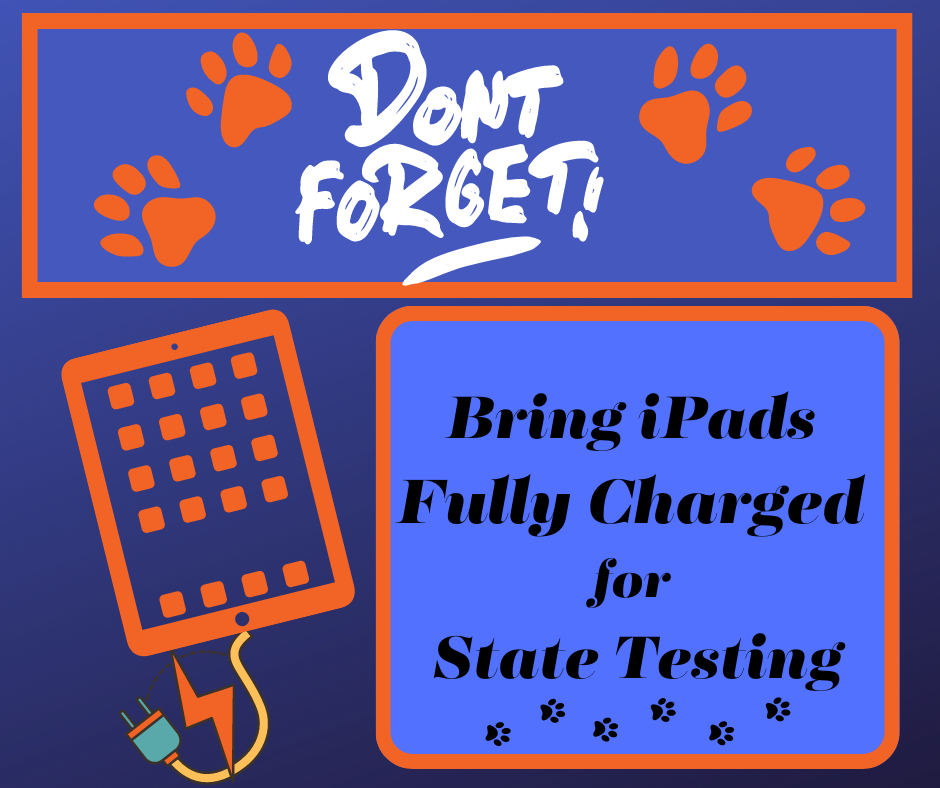 Reminder: Juniors will visit Heidelberg University tomorrow. Make sure to wear weather appropriate clothes. You will be walking campus.
As a district, we will continue to prioritize safety, explore the best methods, and ensure that current safety measures are accurately functioning. Tomorrow afternoon (3/15) at approximately 1:30 p.m., Galion City School District will conduct a districtwide lockdown drill to assess the newly installed Centegix CrisisAlert system. This drill will be the second district wide test of the system, which also notifies local first responders. The Galion Police Department will participate in the exercise to ensure the communication is received and dispatched properly. Practicing the procedures and systems we have in place ensures that they work as they should. We will continue to communicate with families regarding safety practices and updates to our procedures.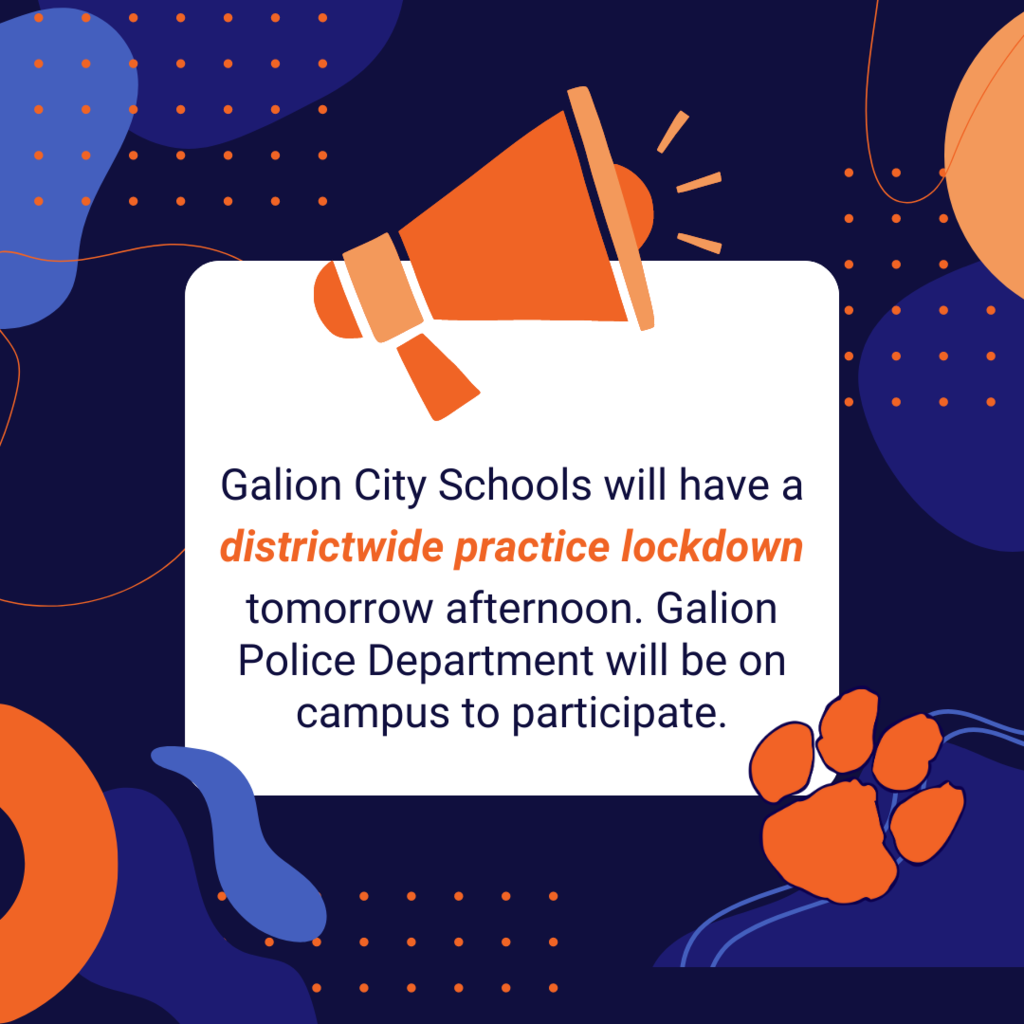 Seniors, Check your email for information regarding all spring activities.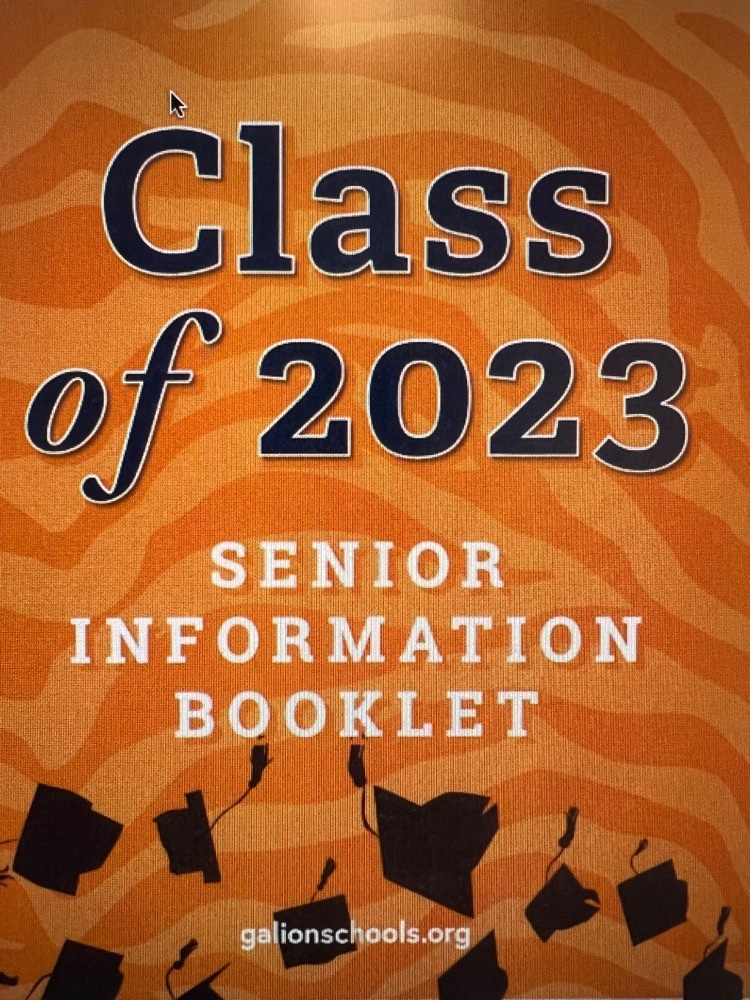 Due to the 2 hour delay on March 14, 2023, the ACT will be given at a later date, however all juniors are expected to be at school and follow their regular schedule.
The Galion City Schools will be on a 2-hour delay today, March 14, 2023. Please remember that there will be no ROAR and no breakfast this morning. Be safe, Tigers!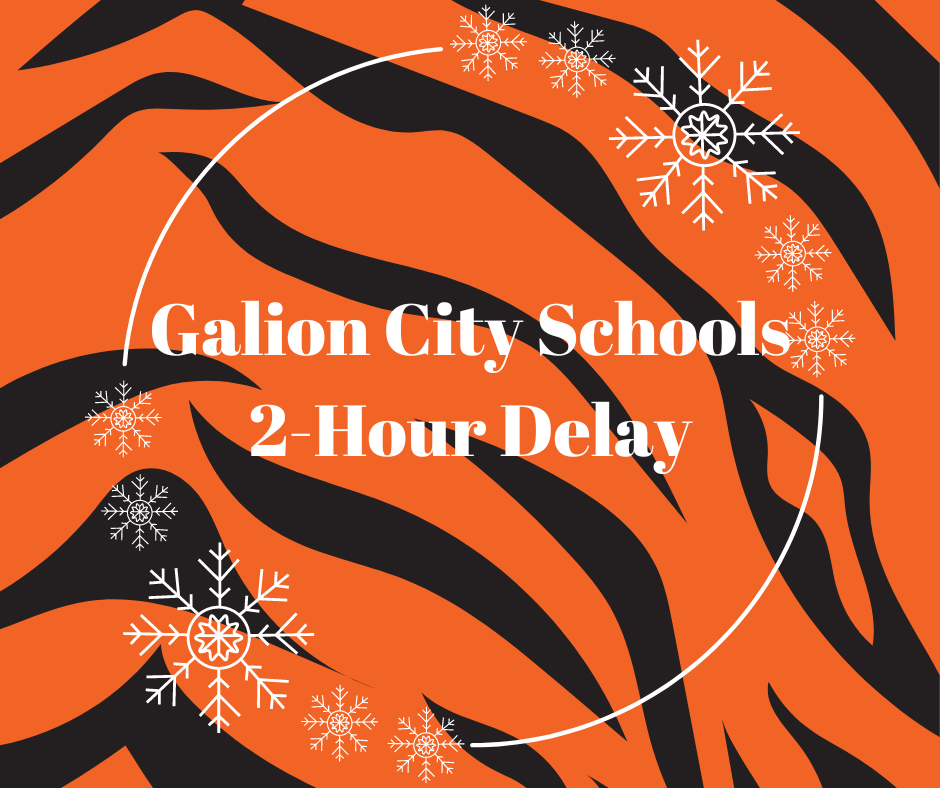 All Juniors will register for the ACT tomorrow!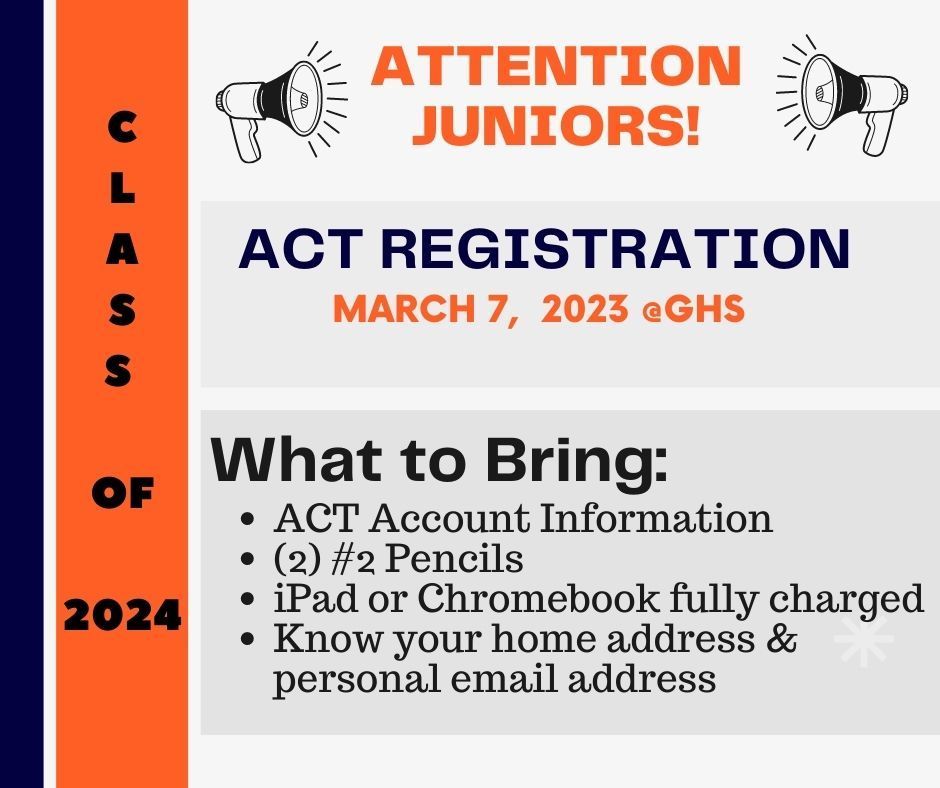 Our junior and senior students went to Richland County Fairgrounds to participate in Junior Achievement's job fair. Students had a great time interacting with area businesses.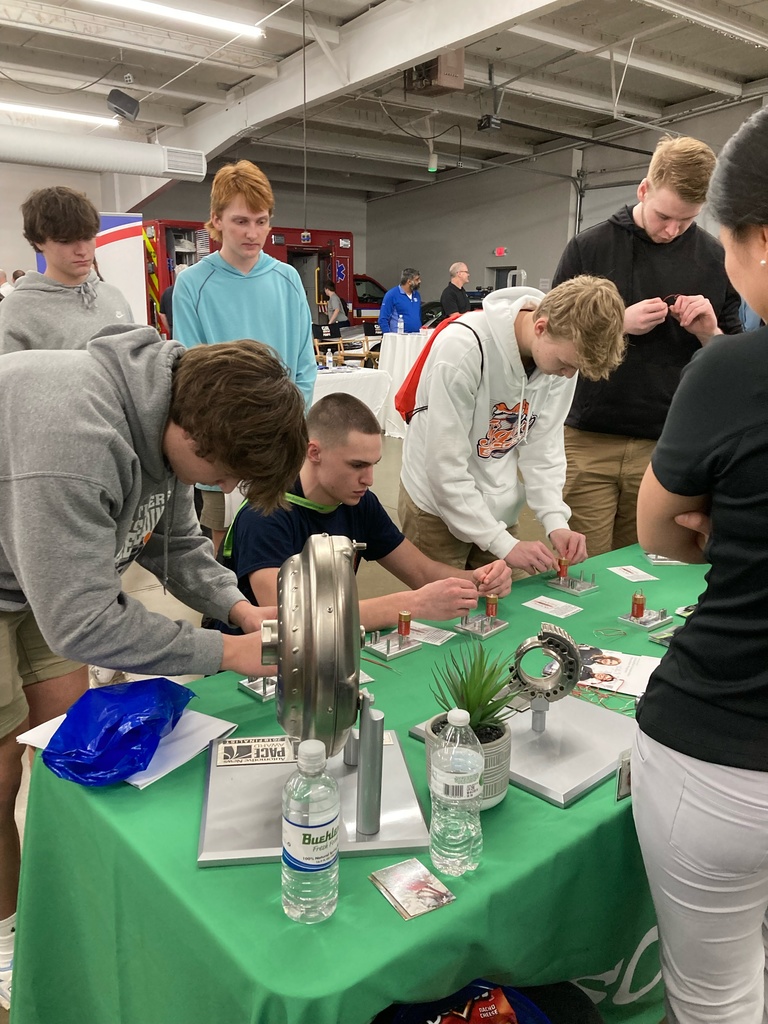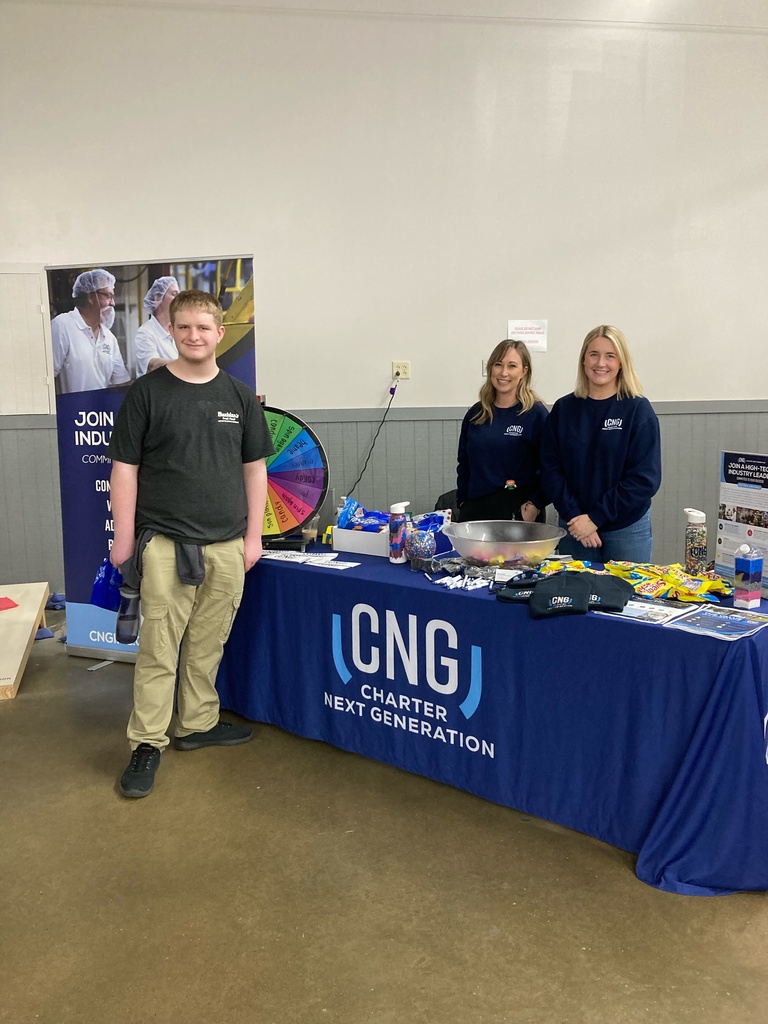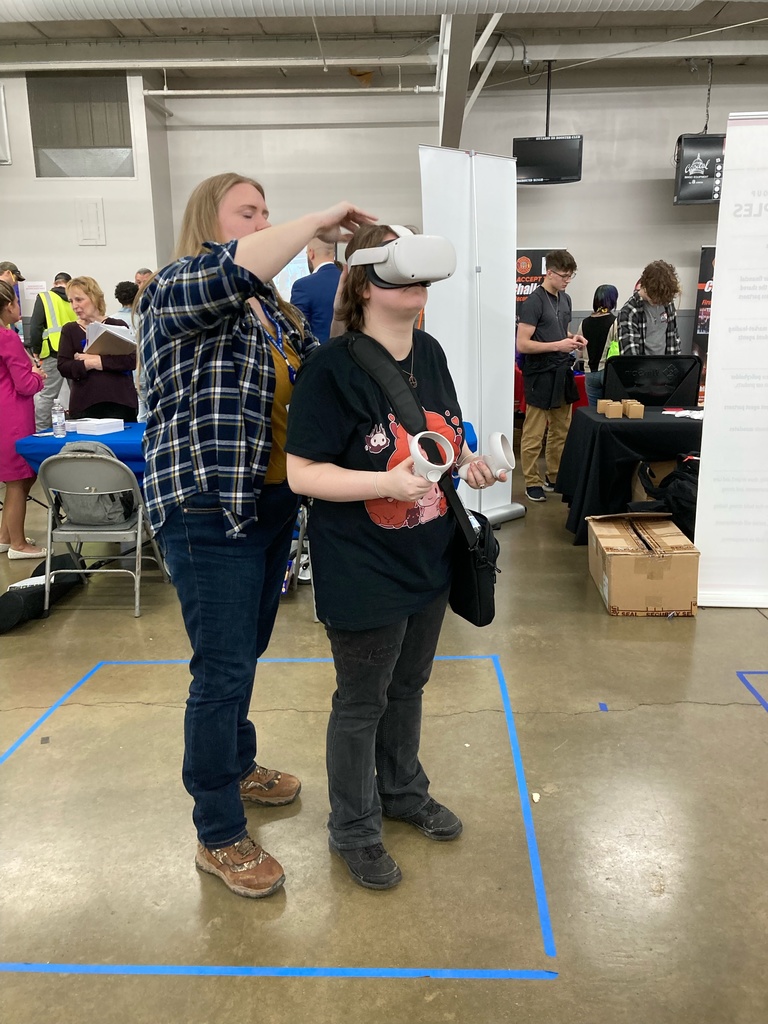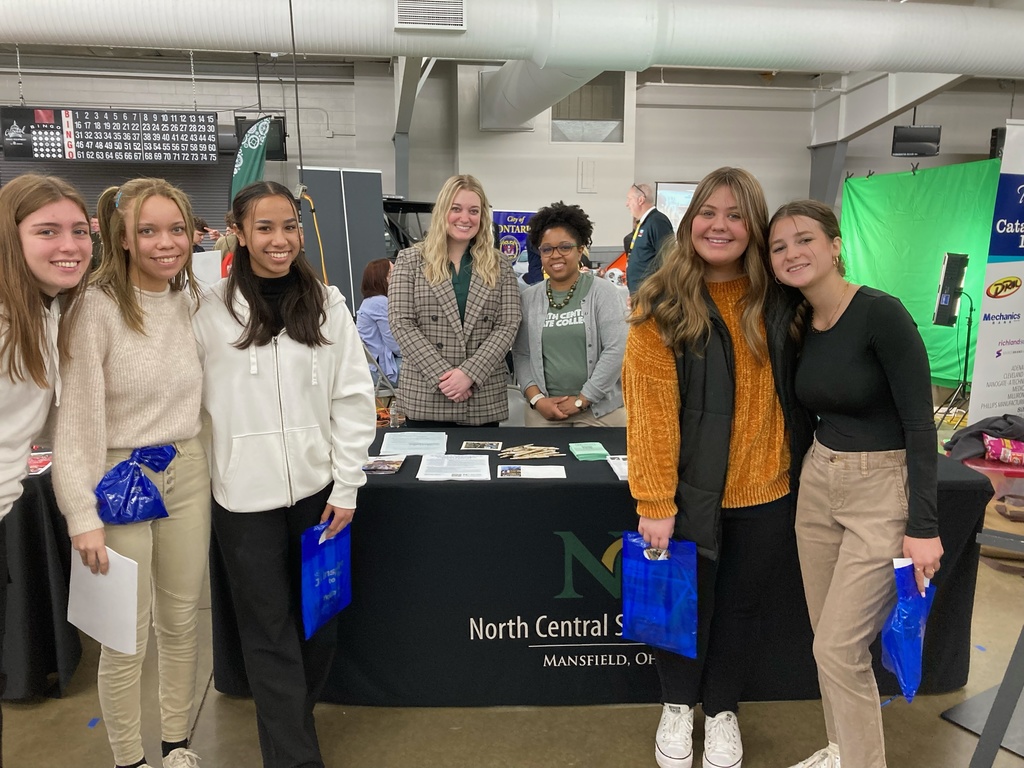 Juniors will register for the ACT at GHS on March 7. The ACT will be proctored to all Juniors on March 14th. Juniors will be permitted to leave school when the test is completed. (11:30)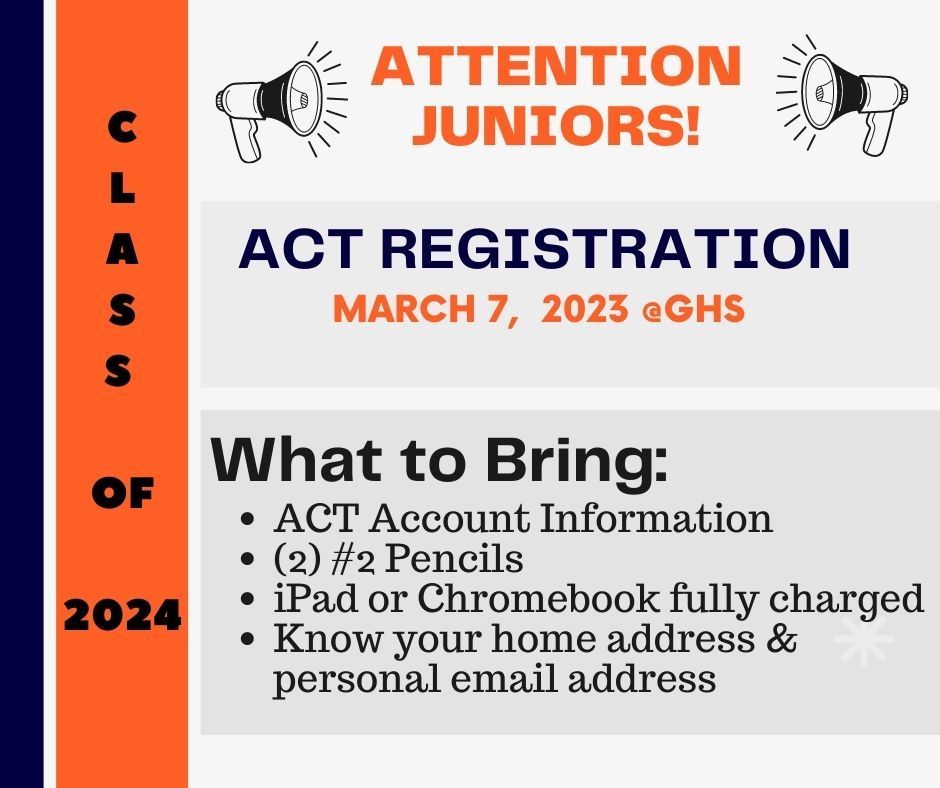 Mandatory meeting February 21st immediately following school for anyone interested in trying out for Cheerleading for the 2023/24 school year.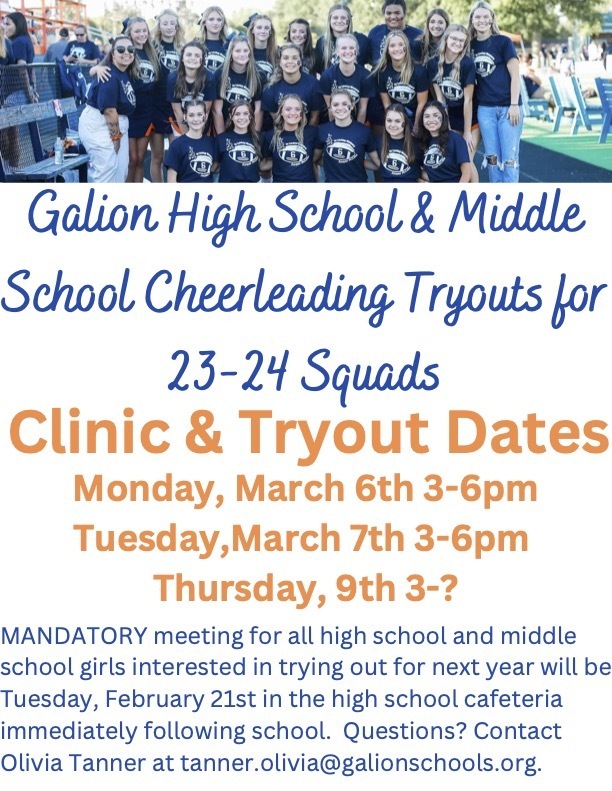 Galion High School 2022-2023 First Semester Honor Roll Principal's Roll – 4.0 9th Grade – Paige Beach, Jordyn Benton, Jacob Bickert, Skyler Bucher, Kalynne Butterfield, Jacob Chambers, Kylee Crager, Adalie Flick, Ashley Franks, Carly Kent, Autumn Miller, Collin Peden, Emma Perman, Zachery Sallee 10th Grade – Madisyn Barros, Jillian Capretta, Karley Caudill, Cameron Eckert, Jimmy Hardy, Avery Lutz, Nathan McMullen, Nathan Mendiola, Cohen Pierce, Selah Randas, Jackson Rinehart, Madelyn Schieber, Sadey Stafford, Brant Walker, Carson Walker 11th Grade – Ava Ball, Cecilia Campbell, Lena Fischer, Jordyn Glascock, Nora Harding, Brilynn Herrera, Holden Hunter, Cooper Kent, Makenzie Lehman, Autumn Mullins, Miranda Stone, Luke Tinnermeier, Madelynn Wegesin, Courtney Woerlein, Hailey Young 12th Grade – Hayli Anderson, Kaya Capretta, Noah Clavier, Xander Cooper, Keiah Coulter, Hayla Cowdrey, Adam Geiger, Amanda Harvey, Mya Johnson, Justin Lester, Nicholas McMullen, Allison Staats, Emma Von Der Hofen Honor Roll – 3.99-3.5 9th Grade – Cohen Adams, Kamryn Amore, Emily Bailey, Jerzy Baker, Braylen Beachy, Madison Beck, Aubrey Boyer, Logan Estep, Landon Fairchild, Kaley Faulds, Elliott Freyman, Treyton Fricke, Gradey Harding, Miley Harsh, Shaylyn Hipsher, Kylee James, Chloe Jutz, Trey Longwell, James Mote, Blake Newell, Madelyn Roseberry, Isabella Ruiz, Ayden Schmidt, Ava Stowers, Evan Walker, Bianca White, Allyssa Woodmansee, Aeris Young 10th Grade – Maxwell Albert, Anne Bishop, Jacob Brumage, Bryson Butcher, Katelynn Claus, Skylar Daniels, Michael Drake, Makaylee Evans, Ashton Faulds, Kortnie Ganshorn, Craig Geiger, Audrey Glew, Brodie Hurt, Kaitlyn McKee, Quinn Miller, Serena Norwood, Zachary Oris, Rachel Rogers, Ella Schaffner, Jadan Shope Williams, Justin Shope Williams, Genevieve Smith, Grace Sparks, Spencer Webber, Elizabeth Williamson 11th Grade – David Bauer, Landon Campbell, Wyatt Estep, Gavin Fraser, Coen Fuson, Steven Glew, Taylor Kieffer, Aubrie Mease, Hunter Miniard, Emma Moore, Addison Reed, Emma Ross, Linkon Tyrrell, Tad Wentz, 12th Grade – Julia Aumend, Mackenzie Bowman, Chase Burton, Lililyn Deppen, Carter Dominy, Ruth Ebner, Braylen Hart, Jake Hawk, Taylor Henry, Caden Jutz, Hayden Kaple, Caitlyn Karnes, Ashley Leasure, Madison McCane, Logan Moore, Roberta Natale, Tessalyn Parker, Ella Payne, Madison Rank, Zoee Reagan, Sommar Sheriff, Daltin Sparks, Seth Staiger, Madyson Tinch, Kirsten Webber, Skyleigh Young Merit Roll – 3.49-3.0 9th Grade – Jayden Ahlefeld, Ryder Alberty, Kara Cooper, Brayden Drake, Zachary Early, Elizabeth Ely, Samuel Estep, Layla Frazier, Marissa Godfrey, Melanie Heckert, Nathanuel Horning, Logan Hough, Cameron Kuehlman, Madison Mcgowan, Nevaeh Patterson, Sirenittie Sharp, Hyland Snider, Calix Wolfe 10th Grade – Bailey Berry, Trinity Doyle, Johnny Dreamer, Anthony Ferini, Aubrey Garrison, Luke Garverick, Abraham Gullett, Jillian Hart, Cambre Hayes, Allyson Hill, Carter Maison, Jaxon Manley, Logan Paul, Zachary Penwell, Sarah Peoples, Addison Powell, Braxton Prosser, Emmalee Short, Lillian Swain, Braeden Thomas, Jalen Wicker, Kyle Williams, Nathan Wilson 11th Grade – Bristan Babbs, Elisha Brown, Raygann Campbell, Adrian Cooper, Ashley Dyer, Jacob Eutsey, Carson Frankhouse, Trevin Gardner, Gabriel Ivy, Logan Keller, Mackenzie Large, Kael Longwell, Seth Monk, Sadie Mosqueda, Nicole Pan, Madison Peden, Aydan Reyes, Logan Shifley, Jonathan Shope Williams, Aliyah Taylor, Wyatt Wiedrich 12th Grade – Brodyn Butcher, Conner Ganshorn, Ean Hawk, Landon Kurtzman, Dravin Morgan, Nathan Newsome, Jaxon Oehler, Derek Prosser, Adrianna Ruiz, Curtis Smith, Devon Smith, Ryland Smith, Brandon Thompson, Ryder Volz, William Yocum, Alyvia Young, Brittany Young Galion High School/Pioneer Career & Technology Center 2022-2023 First Semester Honor Roll Principal's Roll – 4.0 11th Grade – Shayla Burton, Mia Felder, Christopher Miller, Ellie Rinehart, Benjamin Rinehart, Rachael Sparks, Jillian Symsick 12th Grade – Julia Conner, Gavin Crim, Kadence Fairchild, Makayla Register, Kylynn Snider, Katalina Symsick, Eden Wheatcraft Honor Roll – 3.99-3.5 11th Grade – Katell Clawson, Maddox Hickman, Lucas Hieber, Autumn Holmes, Conner Lamb, Anthony Mallory, Caden Mendiola, Andrea Reed, Nathan Reed, Raymond Riddlebaugh, Jordan Roderick, Brode Smith, Samuel Wise 12th Grade – Kiera Barnhart, Madisyn Fry, Jarrett Griffith, Emaleigh Keller, Ella Lehman, Caleb Macmichael, Ava Niedermier, Brooklyn O'Brien, Ellexia Ratcliff Merit Roll – 3.49-3.0 11th Grade – Jaidyn Amore, Jasmine Butterfield, Lillian Ebner, Alyssa Fraizer, Levi Graham, Alexander Griffith, Kaylee Jones, Landon Justice, Rilynn Keinath, Garrett Loris, Calista Robbins 12th Grade – Nathaniel Barre, William Beeman, Kennedy Mutchler, Tobias Nasipak, Riley Peterman, Sabrina Roach, Kaitlynne Siders, Madysen Siegenthal, Harlee Valentine, Isabella Willacker
The Galion City Schools will be on a 2-hour delay, Wednesday, January 25, 2023. Please remember on delay days that breakfast will not be served and AM ROAR will not be in session. Stay safe, Tigers!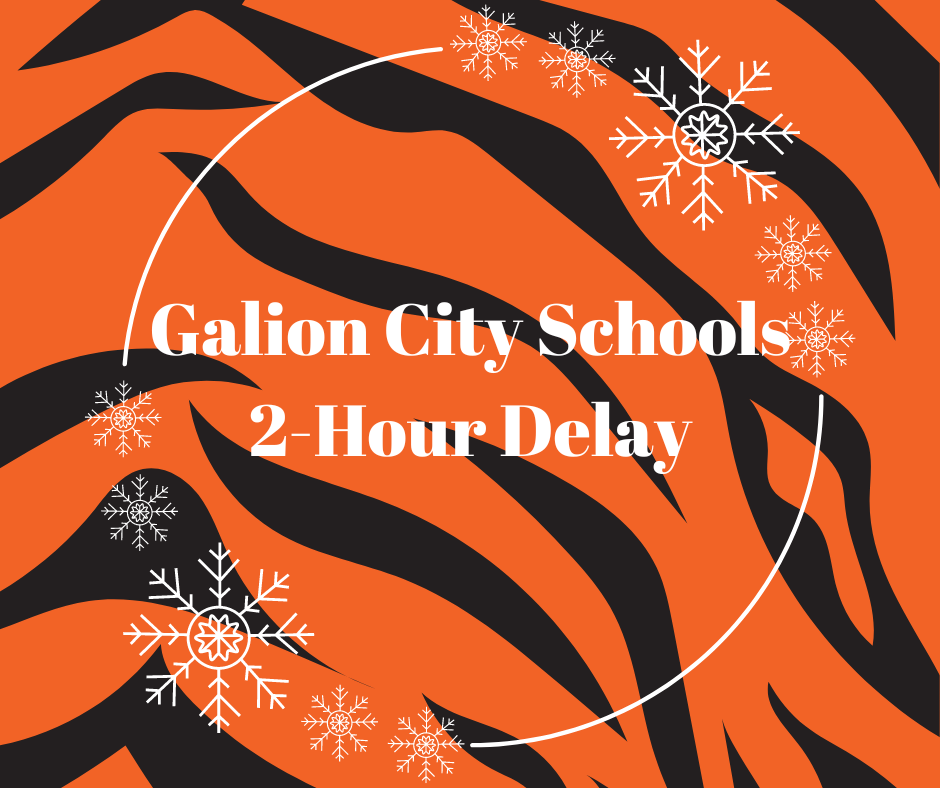 GHS CCP Meeting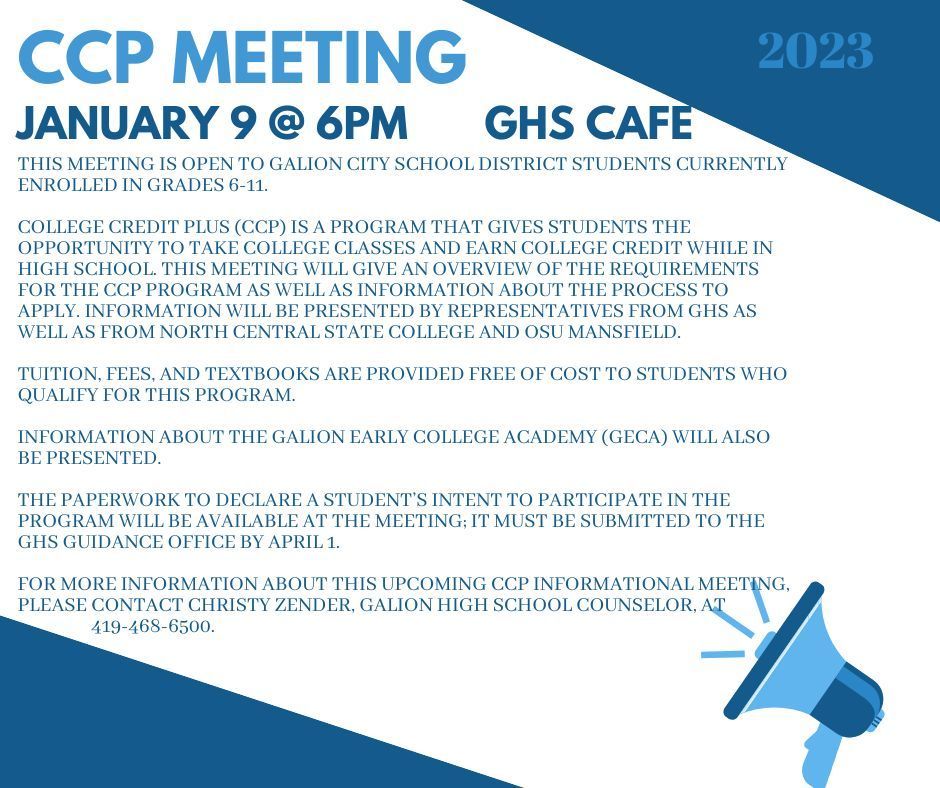 Droves of Galion community members showed up at the Homecoming Bon Fire to celebrate fall sports and the Homecoming Court.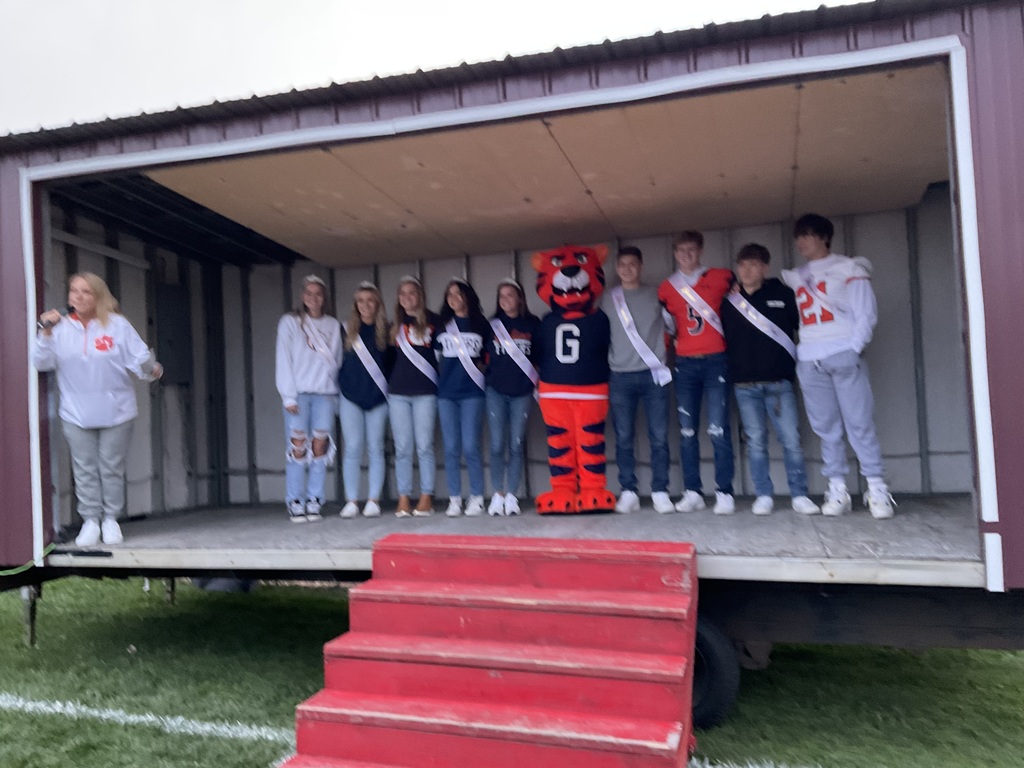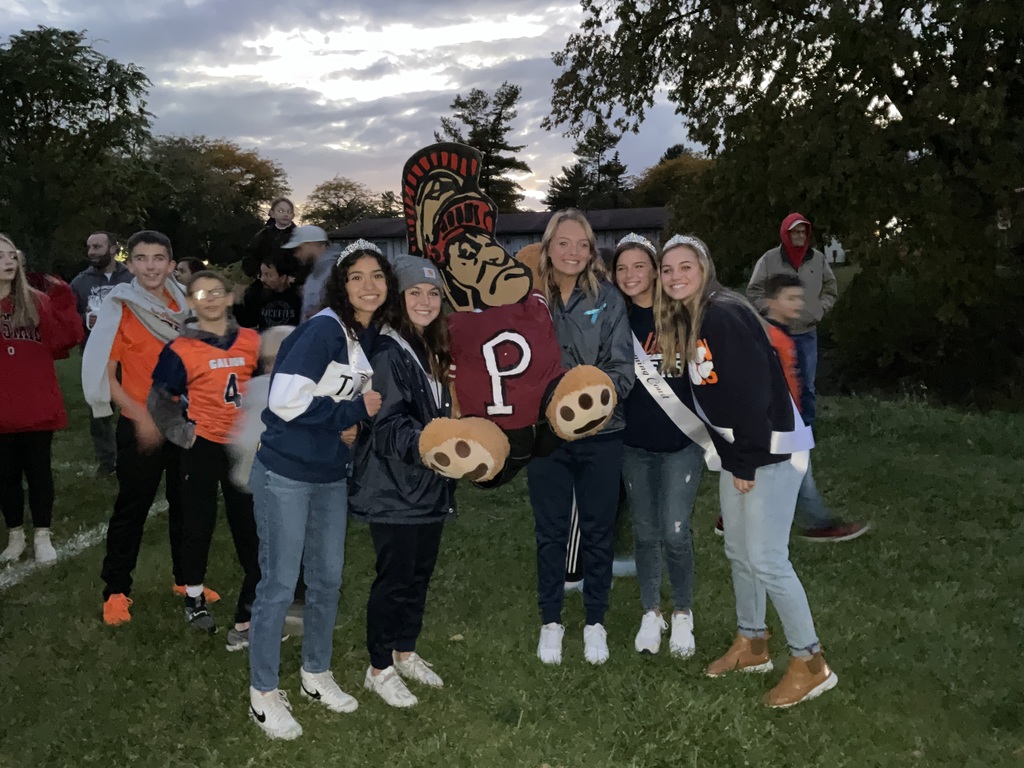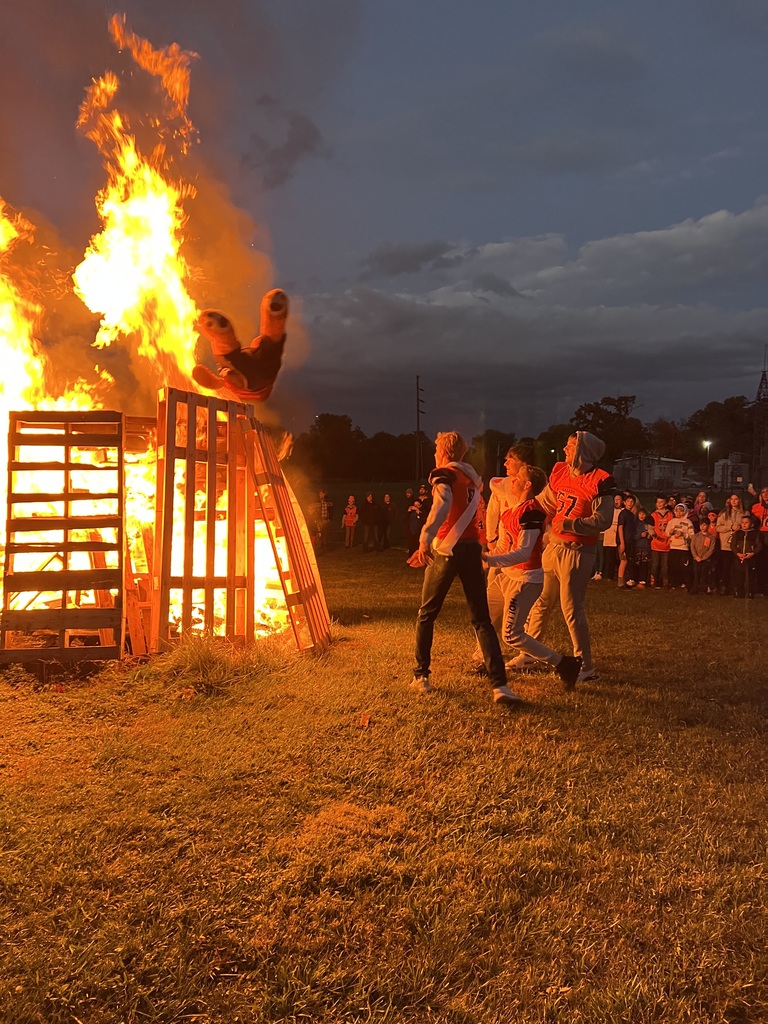 Captain Eagle from the Galion Fire Department demonstrated to some of our students how to use a fire extinguisher.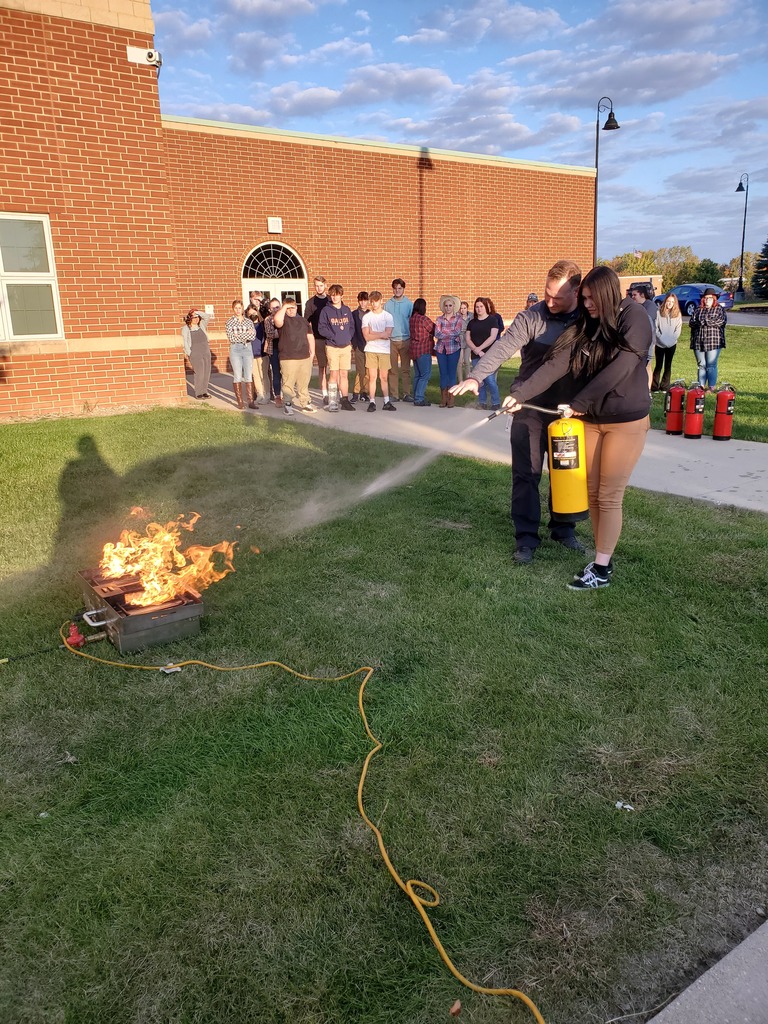 Check out these students' CPR skills.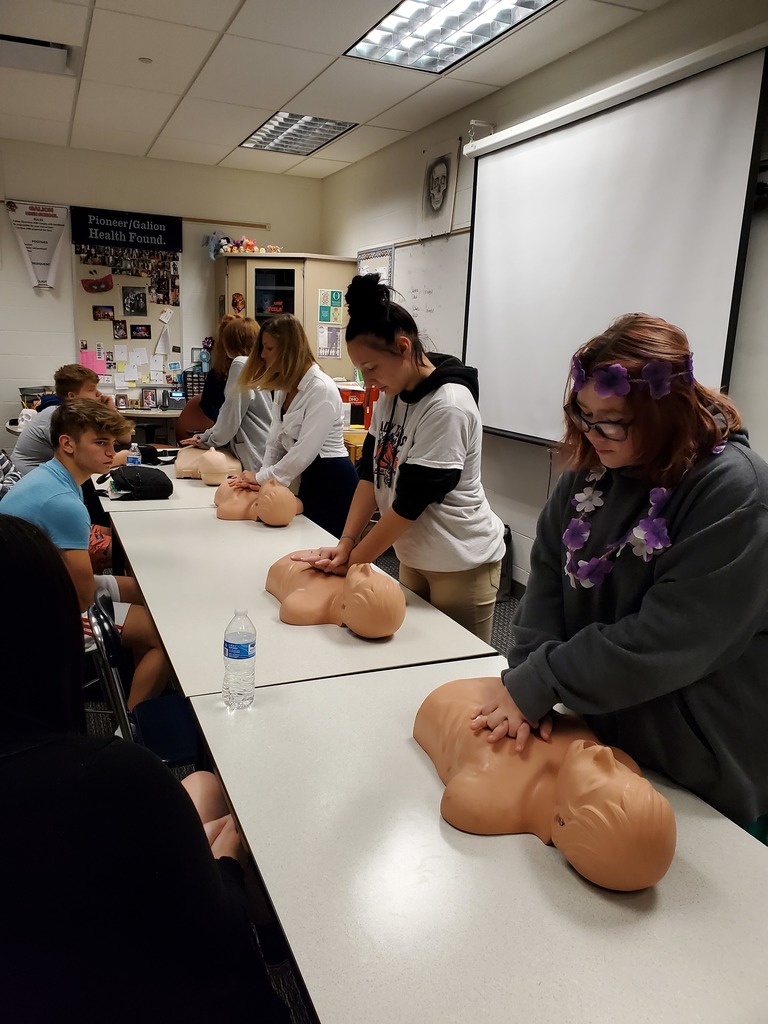 GHS kicked of Homecoming Spirit Week with "anything but a backpack" and kids did not disappoint. The dance is Saturday. Tickets are $10 and can be purchased online or in person during lunches. No tickets will be sold at the door! Guest forms can also be picked up in the office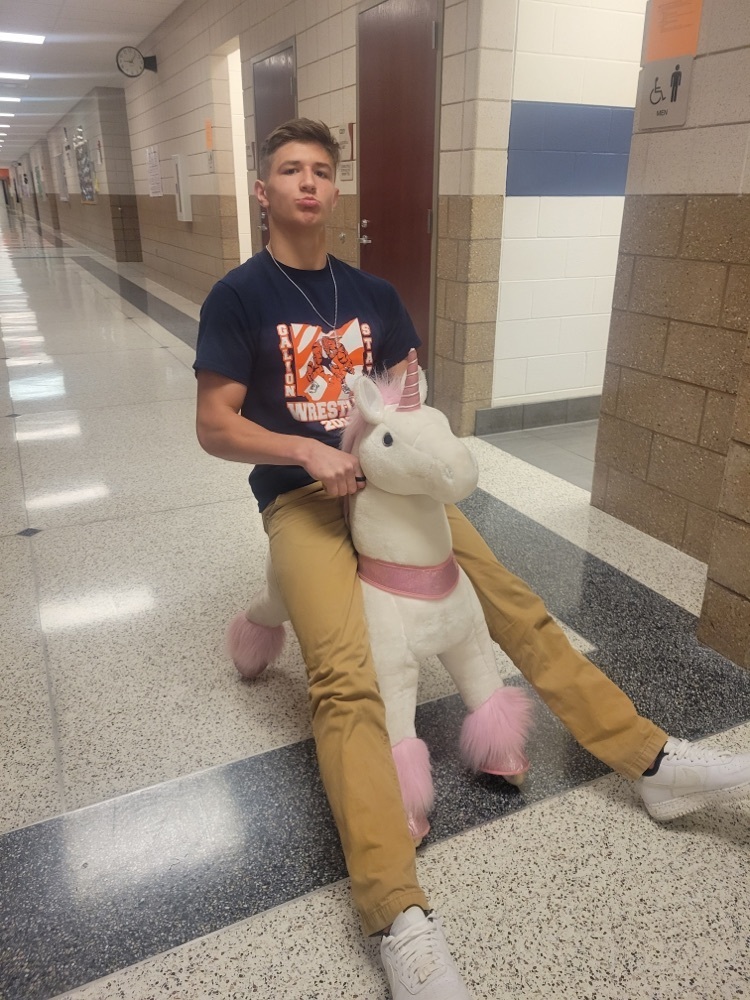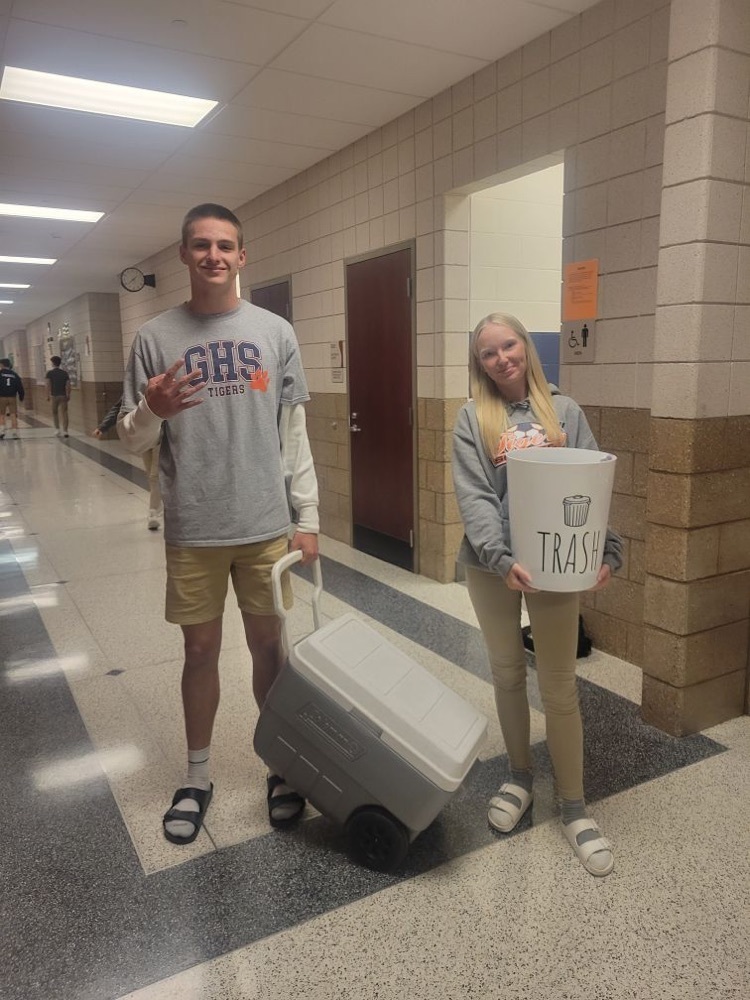 The Foreign Language Club went to Playhouse Square in Cleveland this past weekend to view Les Miserables and to have dinner at The Blue Habanero. Both the play and the food got rave reviews!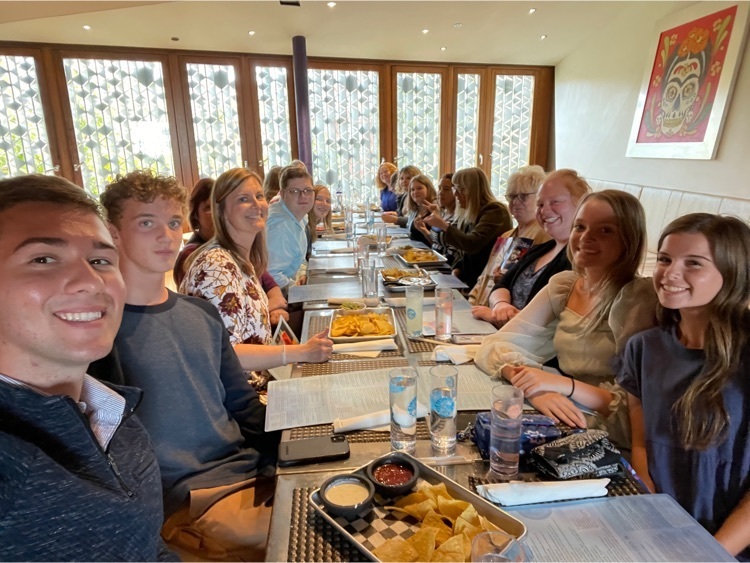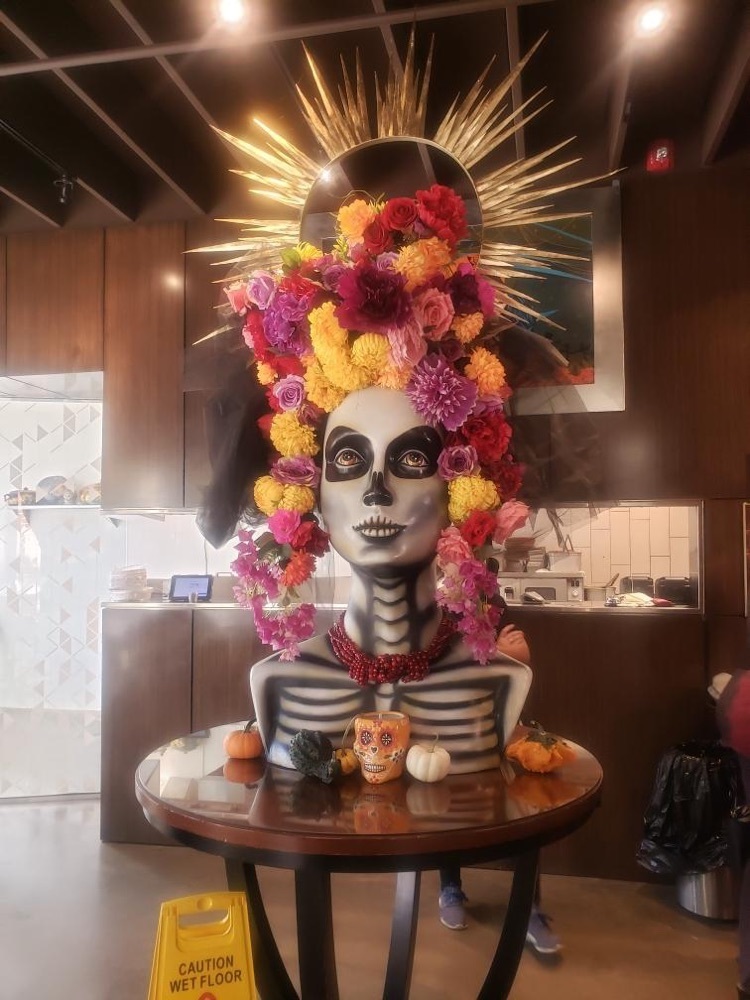 If you are attending Homecoming and don't have a dress yet, WIINK is hosting a Homecoming Dress Swap this afternoon in room 214 at the HS 3:30 -5:30! Stop and check it out!

We are currently experiencing an issue with our district phones and internet. We are working to fix the issue.