Droves of Galion community members showed up at the Homecoming Bon Fire to celebrate fall sports and the Homecoming Court.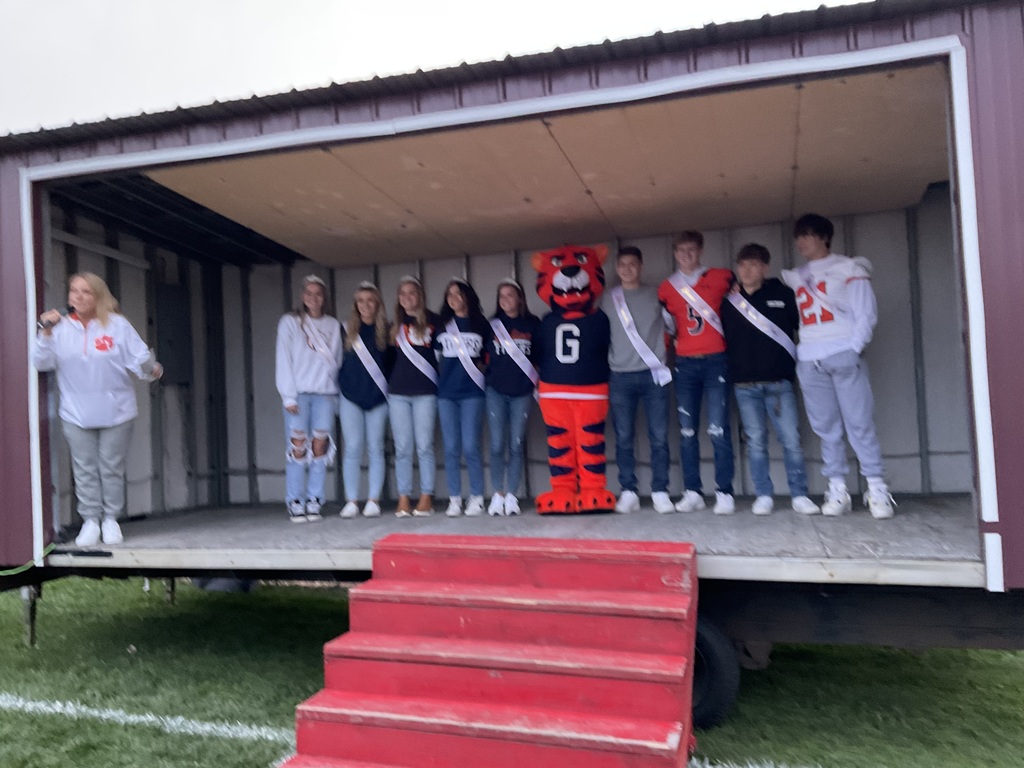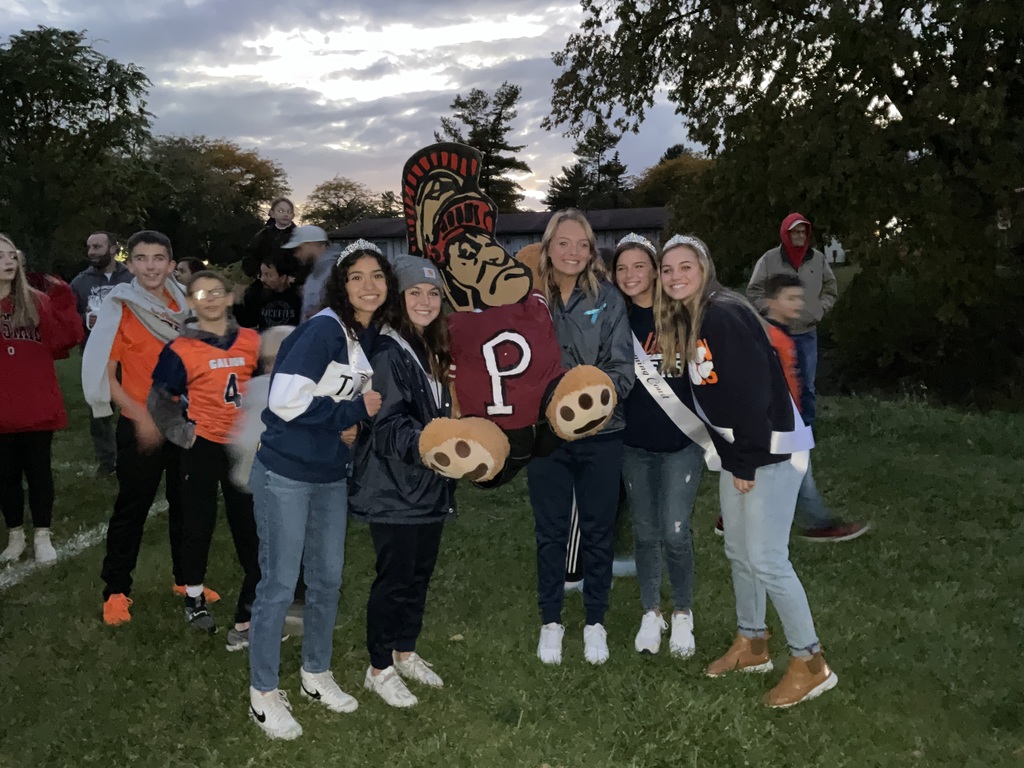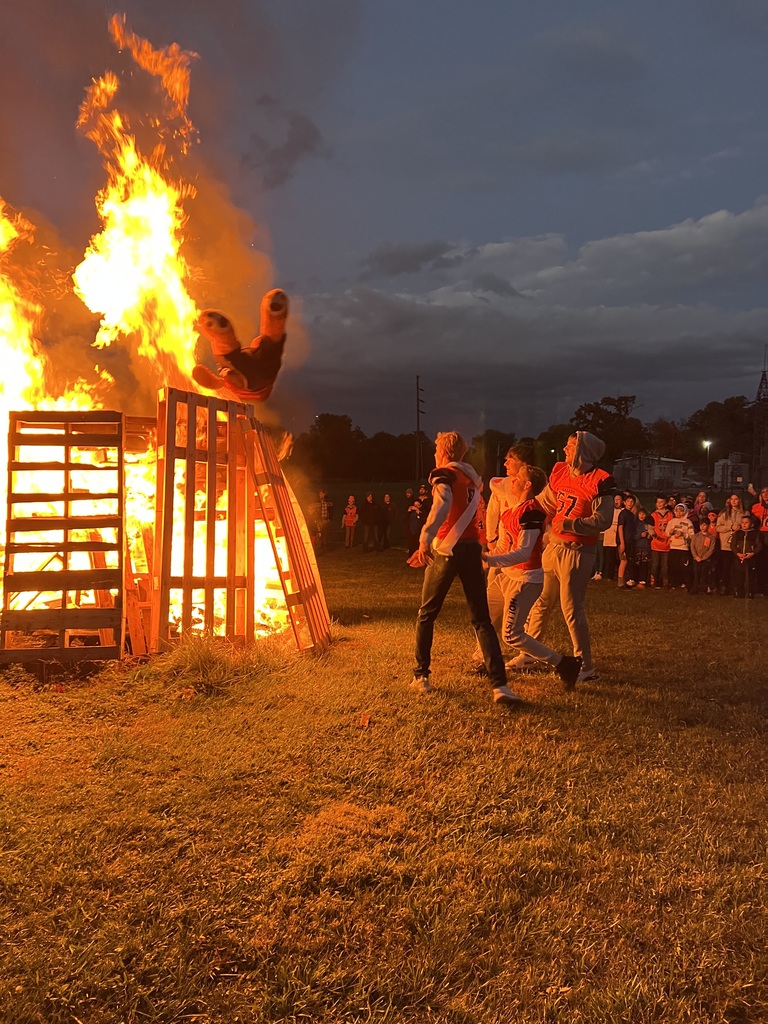 Captain Eagle from the Galion Fire Department demonstrated to some of our students how to use a fire extinguisher.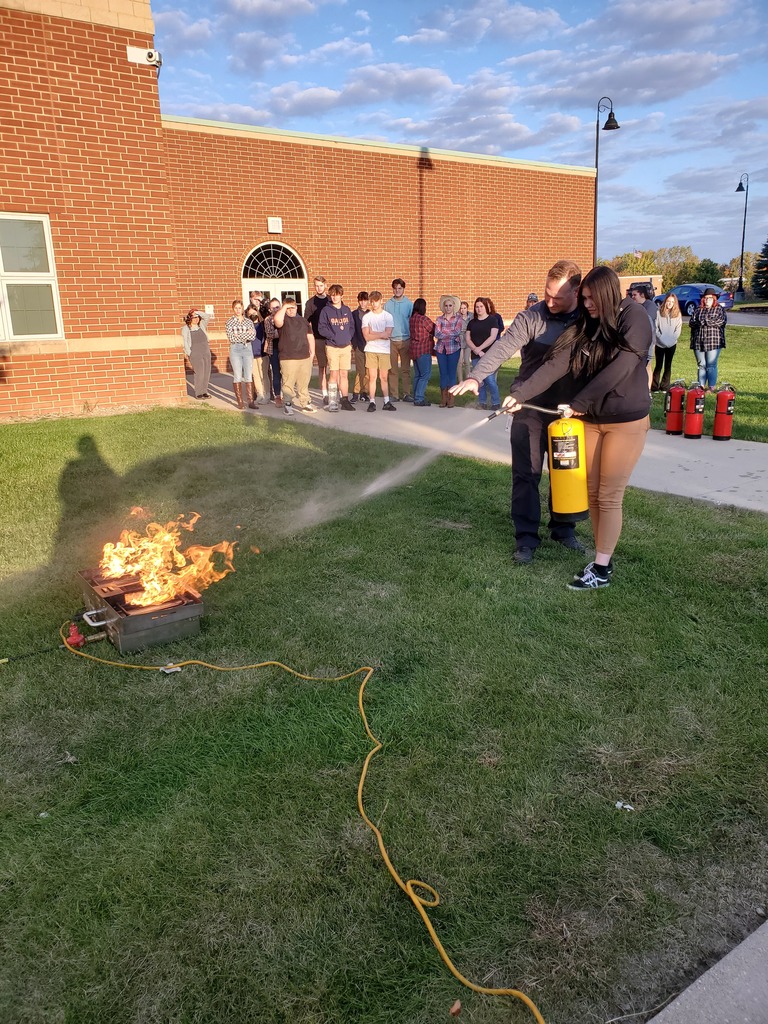 Check out these students' CPR skills.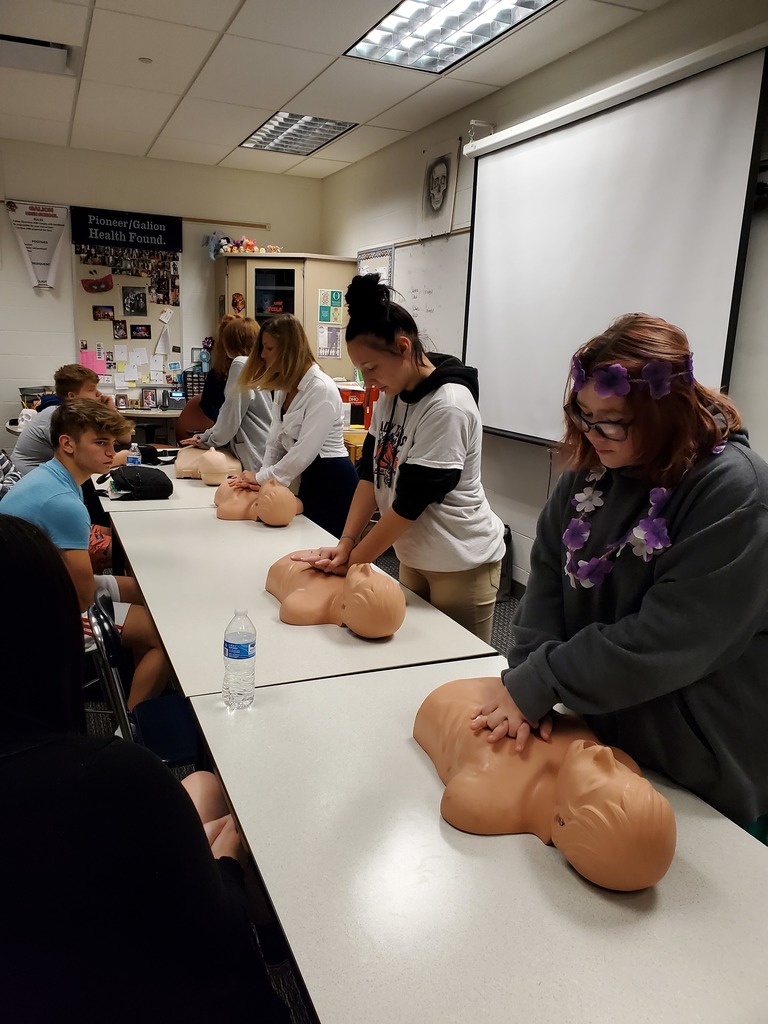 GHS kicked of Homecoming Spirit Week with "anything but a backpack" and kids did not disappoint. The dance is Saturday. Tickets are $10 and can be purchased online or in person during lunches. No tickets will be sold at the door! Guest forms can also be picked up in the office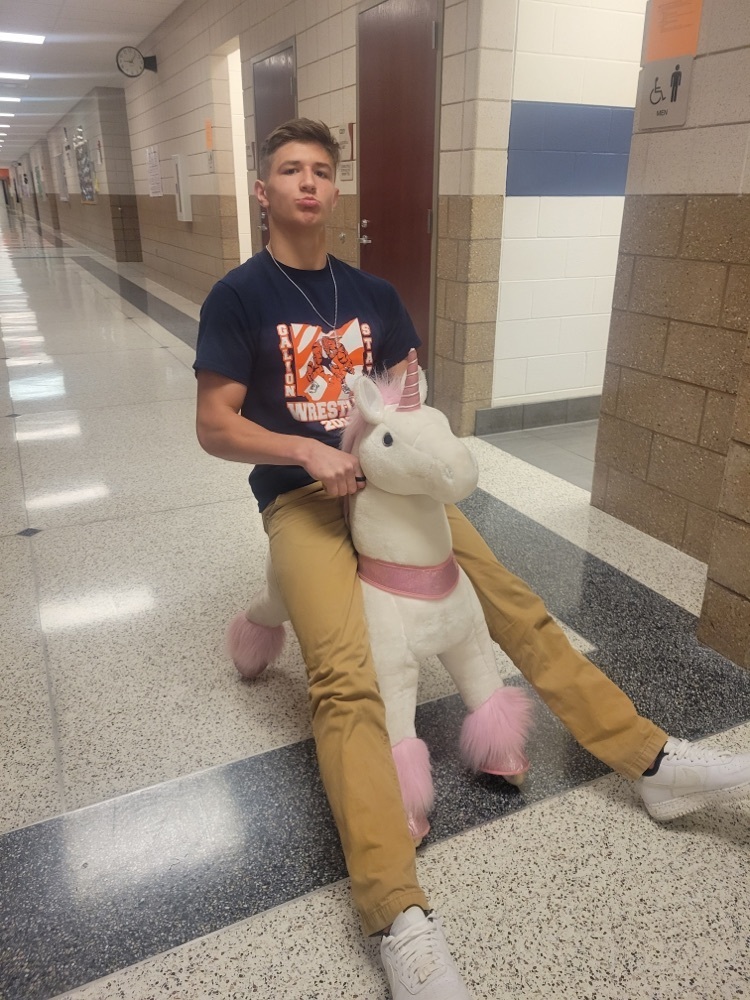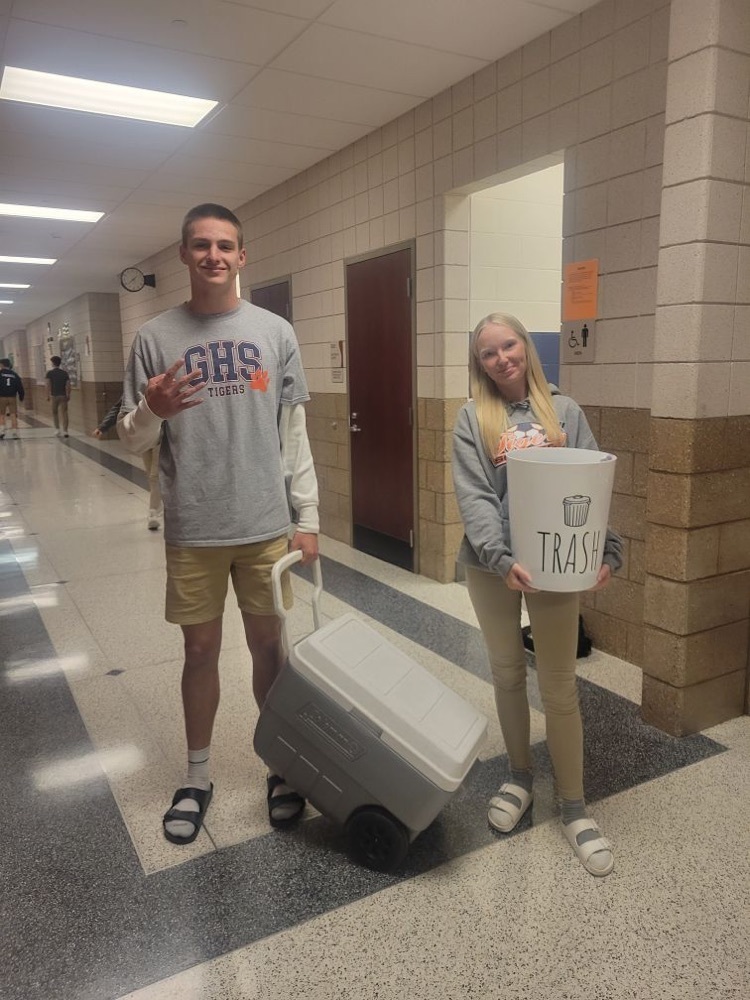 The Foreign Language Club went to Playhouse Square in Cleveland this past weekend to view Les Miserables and to have dinner at The Blue Habanero. Both the play and the food got rave reviews!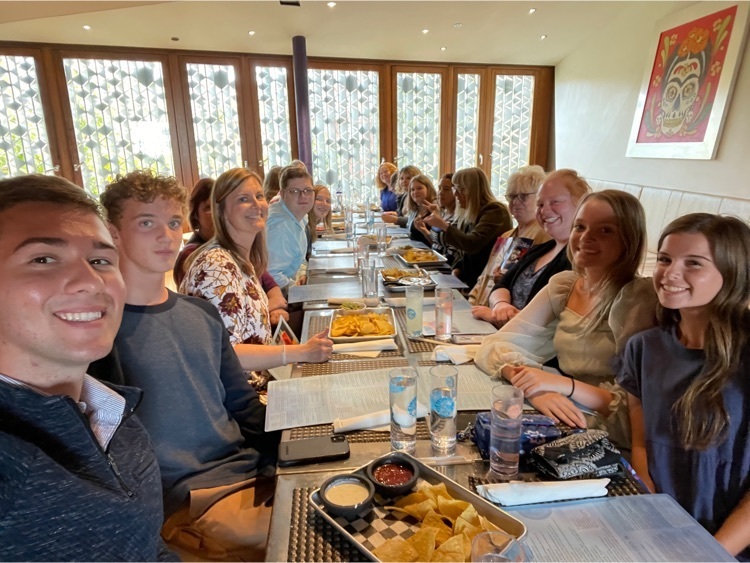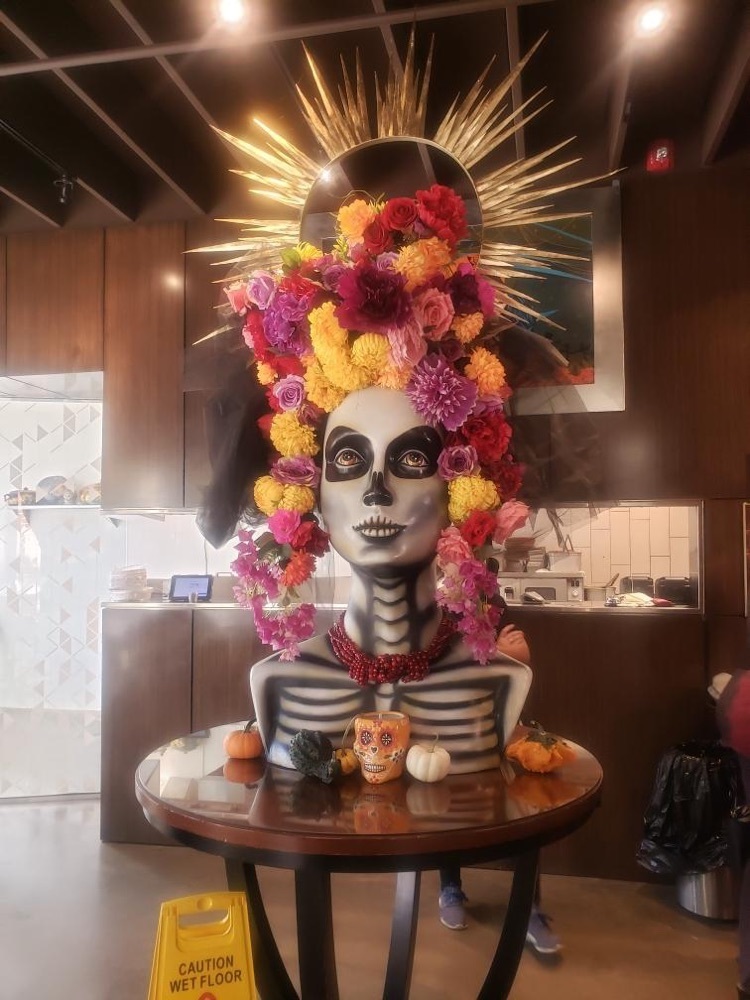 If you are attending Homecoming and don't have a dress yet, WIINK is hosting a Homecoming Dress Swap this afternoon in room 214 at the HS 3:30 -5:30! Stop and check it out!

We are currently experiencing an issue with our district phones and internet. We are working to fix the issue.

We are currently experiencing an issue with our district phones and internet. We are working to fix the issue.
Galion community! Holding on to any old homecoming or formal dresses? Bring them to the High school for donation to give to Ms. Melendez or Ms. Kundu. Galion High School Ladies! Need a dress for homecoming? Tuesday October 4th the Galion HS WIINK Club is hosting a dress swap. Bring your old dress to swap for different one or come to find a homecoming dress in general.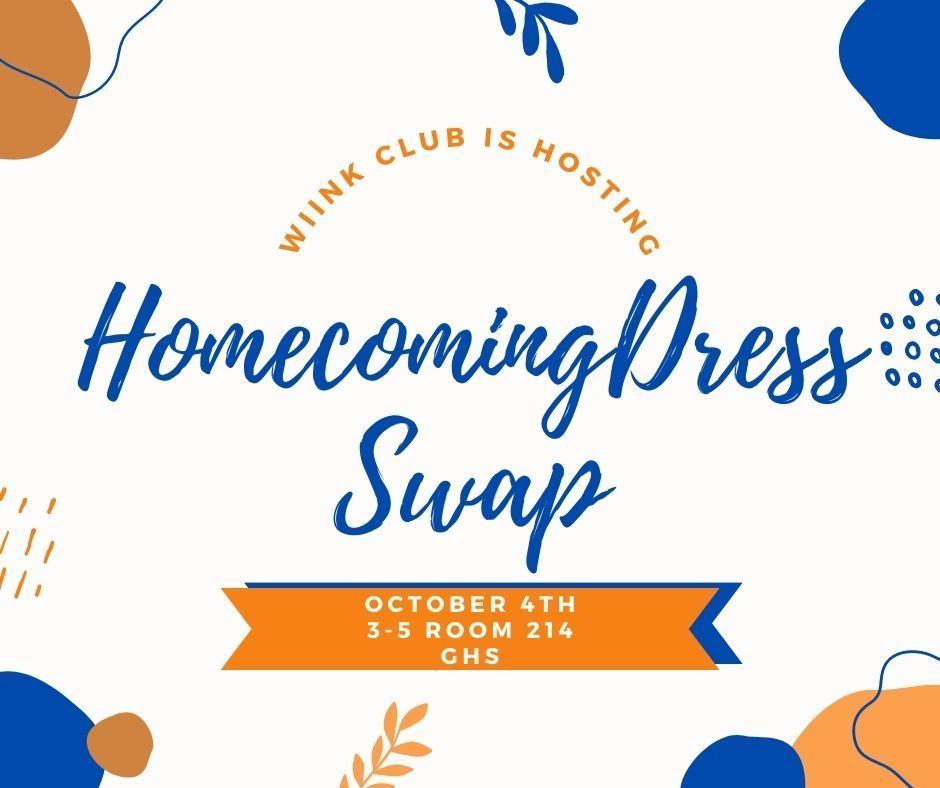 Health Foundations class learns proper hand washing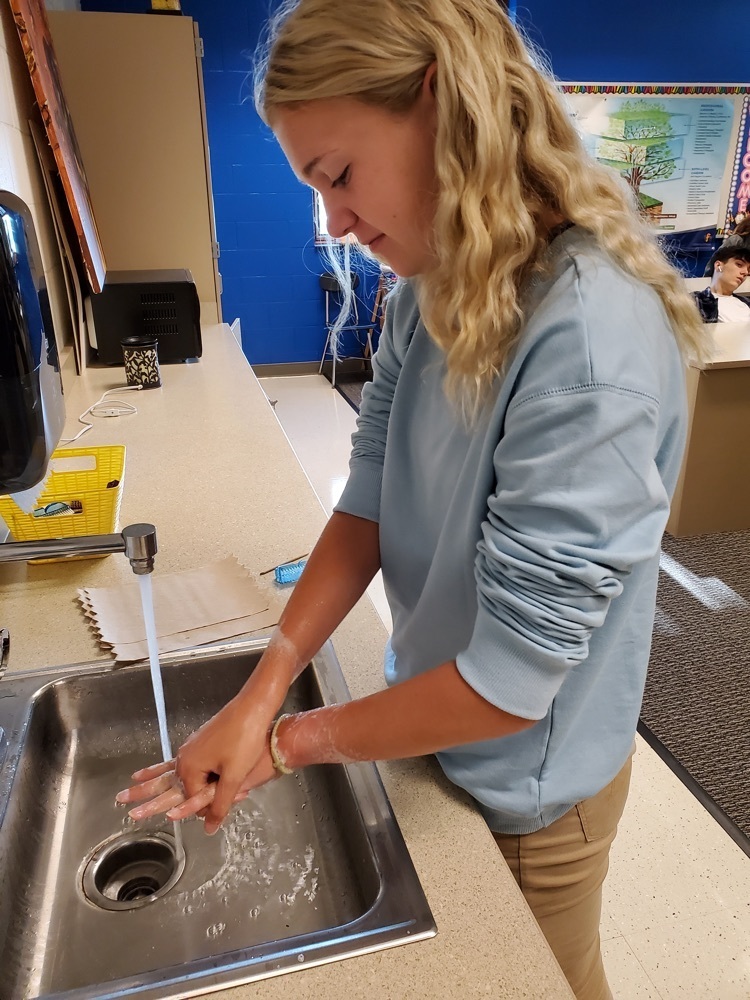 Mrs. Davis and her Freshman Success class were hard at work defining what it means to be a TIGER!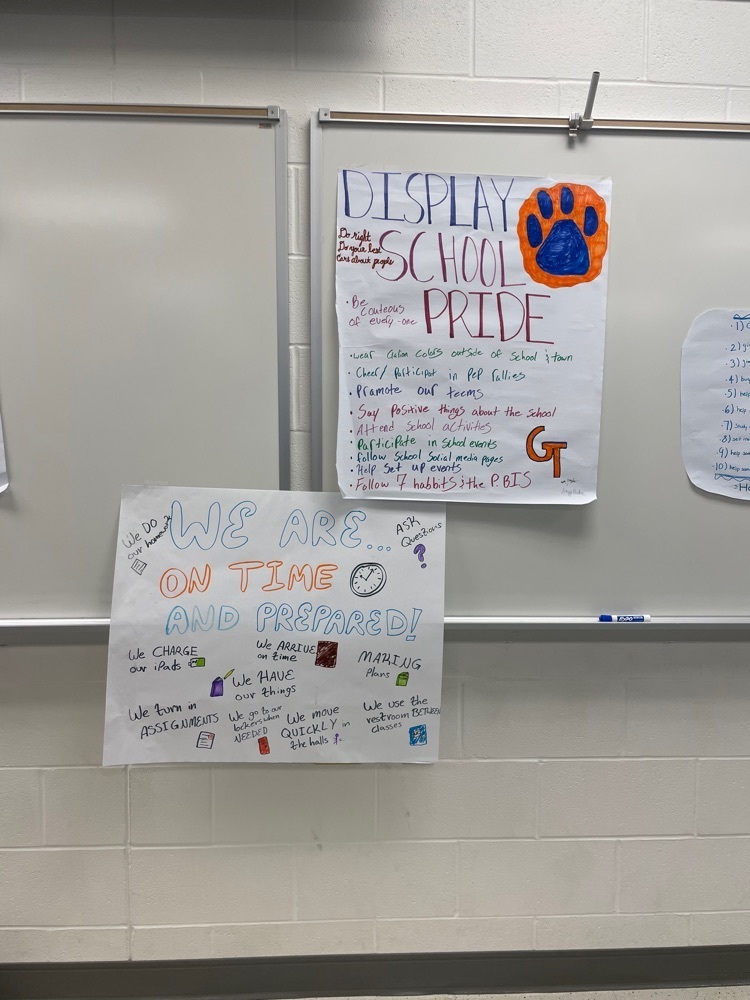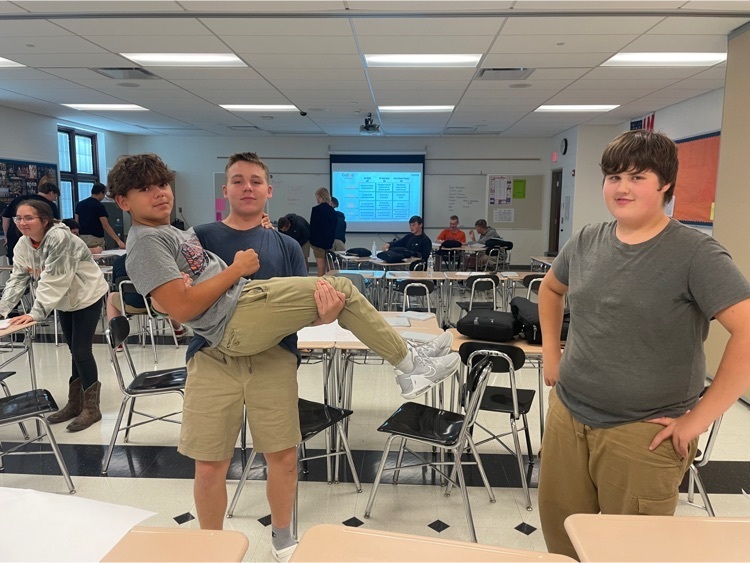 Open House and Freshmen Orientation & iPad pick up tonight, August 16th. Last Names A - K 5:00-6:30 Last Names L - Z 6:30-8:00 Returning student MUST bring iPad bags or purchase a replacement $20.00 New students who enrolled after Aug 5 will get iPads during school and will be provided with a bag.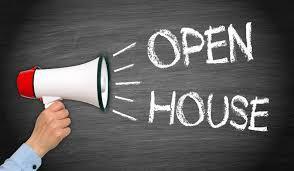 Don't forget: Returning students in grades 10-12 who have Final Forms signed by parent/guardian are able to pick up schedules and iPads today from 1:00-3:00 and tomorrow from 9:00-1:00. You must bring your iPad bag or $20 to purchase a replacement bag. Freshman and new students will be able to pick up iPads on Tuesday during Open House. We are looking forward to a Tigerific year!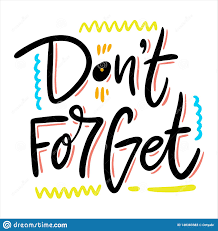 Mark your calendars! The first day of school is August 17th and all buildings will start with a 2-hr delay. Please note that breakfast will not be served on 2-hr delays at the Primary, Intermediate, and Middle School.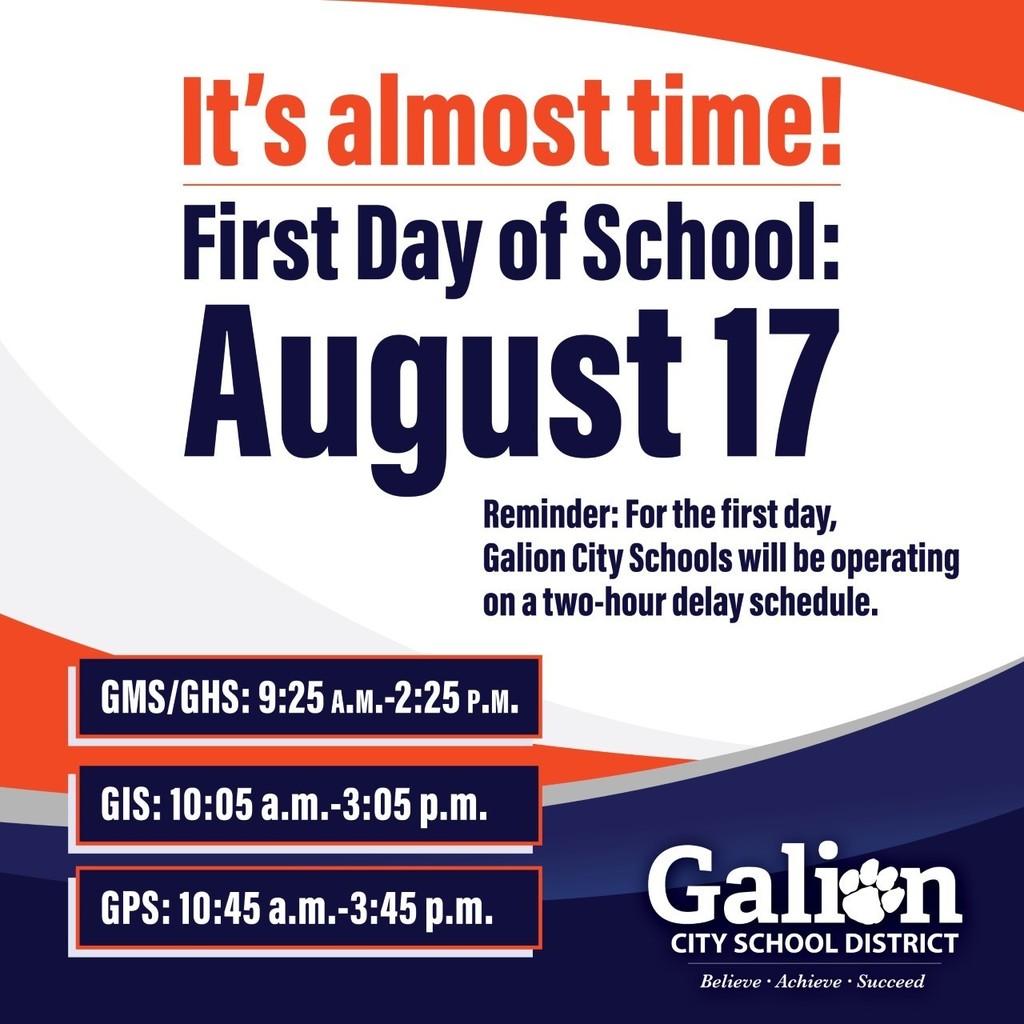 Planning to participate in a Fall sport, Marching Band, or Cheer? Physicals are due and Final Forms need signed by August 1st. If you need assistance, please call Mrs. Rinehart 419-468-3134 ext 11012.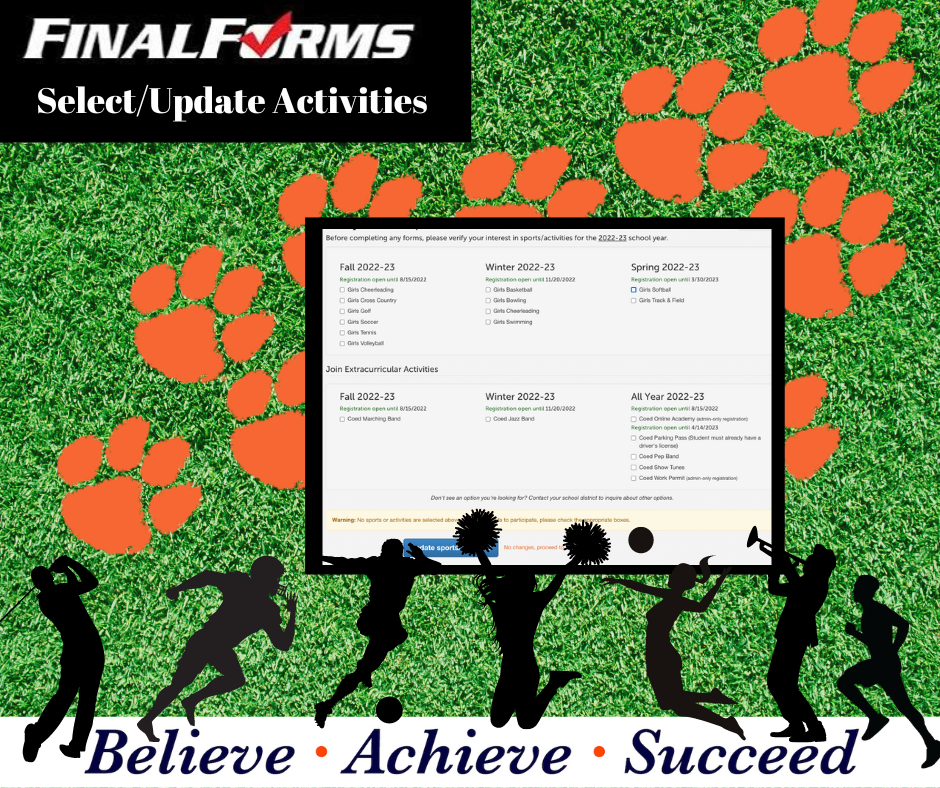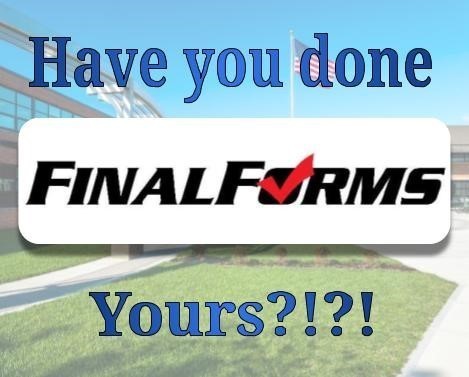 It's that time of year again! Time to get all back to school forms updated and signed. Fall Athletes must have all forms completed and physicals turned in prior to 1st day of official practice. All students in grades 6-12 must have Final Forms signed in order to receive their schedules and iPads. (Dates TBA) Incoming 6th grade students will complete their forms during the first week of school. Questions? Call 419-468-3134 ext 11012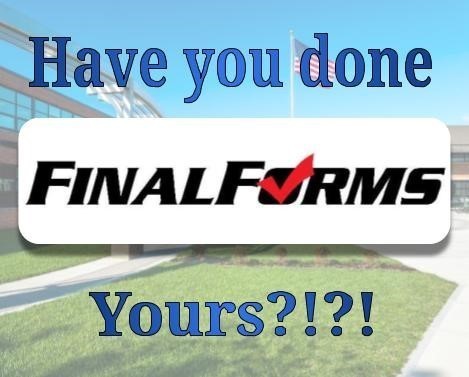 Galion City Schools announces school hours for the 2022-23 Academic Year. More information regarding Open Houses and other events will be posted soon.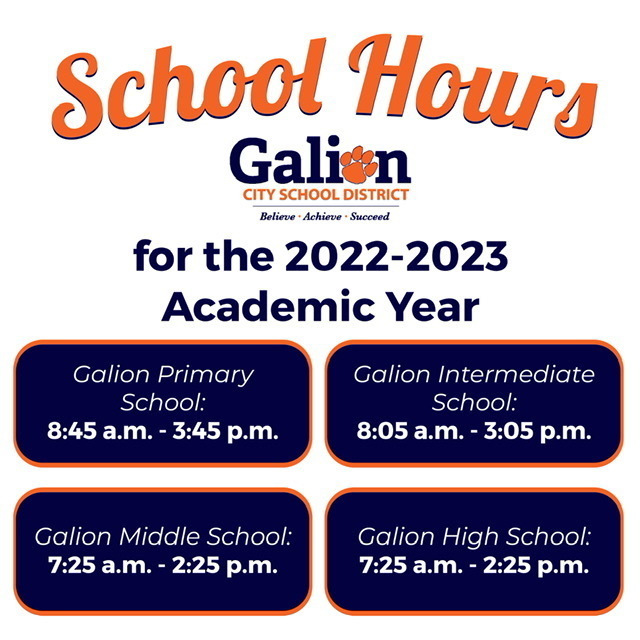 Applications to apply for the Crawford County Job & Family Services Back to School Wear Program are due July 1, 2022. Applications can be picked up at the Job & Family Services office, located at 225 E. Mary St in Bucyrus, or printed off their website at :
https://crawfordcountyjfs.org/prc-net-transportation/
. Applications are also available at the Galion and Crestline libraries. Additionally, Job & Family Services staff will be ON SITE at the Galion, Crestline, and New Washington libraries the week of June 27-July 1 to take applications and answer questions. Dates, times and locations are listed below: - Monday 6/27 - Crestline Library - 1:00-3:30 - Monday 6/27 - New Washington Library- 1:00-3:30 - Tuesday 6/28 - Galion Library - 1:00-3:30 - Thursday 6/30 - Galion Library - 1:00-3:30 - Friday 7/1 - Crestline Library - 1:00-3:30 Please call 419-562-8066 for more information or if you would like Job & Family Services to mail an application to you.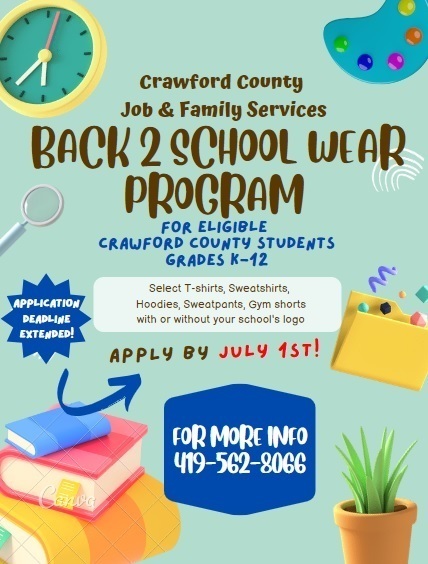 Hey Tigers! Looking to make some extra money this summer? We are looking for summer helps to assist in this summer's cleanup of the buildings! Please contact Mr. Brian Owens at
owens.brian@galionschools.org
for more details and if you're interested in being part of the Summer Tigers Team!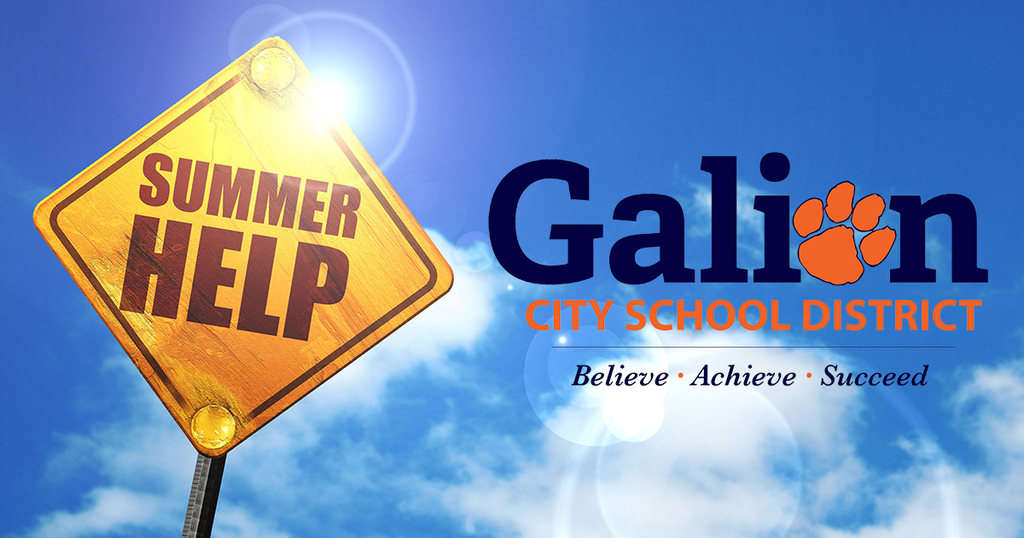 We currently have several positions available, including Intermediate School Assistant Principal and Bus Driver for the 2022-2023 school year! If you, or someone you know, has the qualifications to join the Tiger team, please visit our website -
https://bit.ly/37aLKkJ
- for more information about these, and other opening positions, in our district!